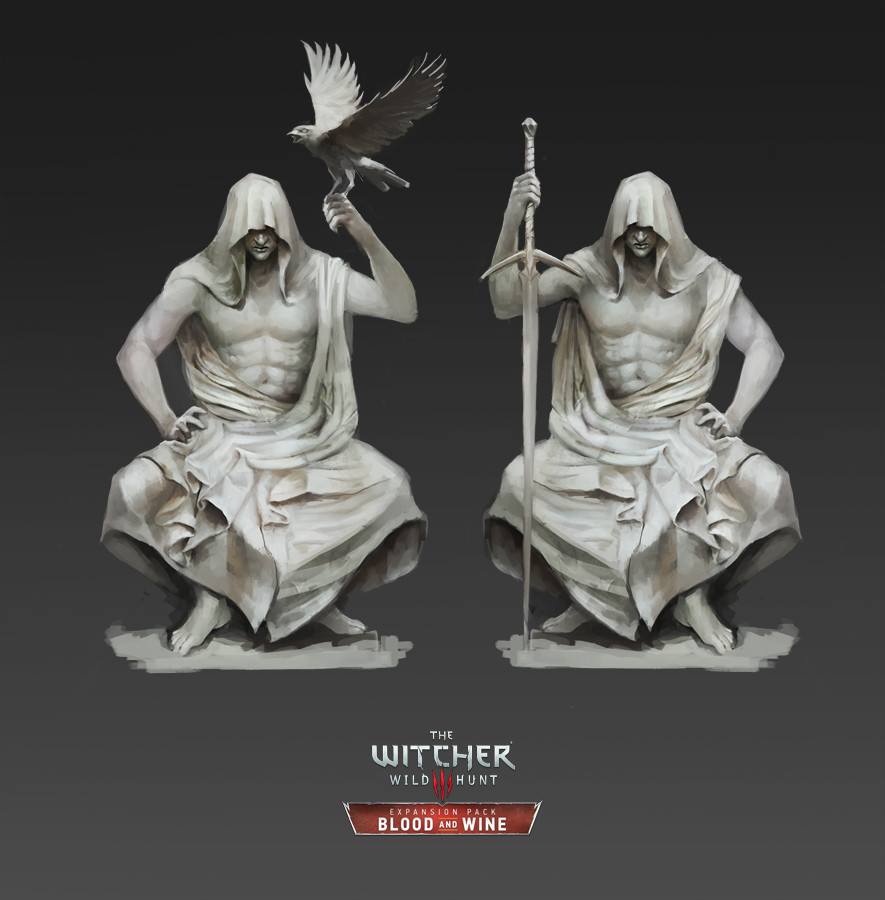 Guardians for the palace bridge.
One of my favourite tasks for The Witcher 3: Blood and Wine - design of elven sculptures in the Palace of Beauclair. I did much more concepts than there was need, but c'mon... I thouth it could be cool to show extinction of elven culture and nonsense death of their youth, rather than something simply beautiful and majestic . And painting disturbing things is simply awesome!
Finally we chose elven woman with two crying childs, and two sitting guardians for the palace bridge.